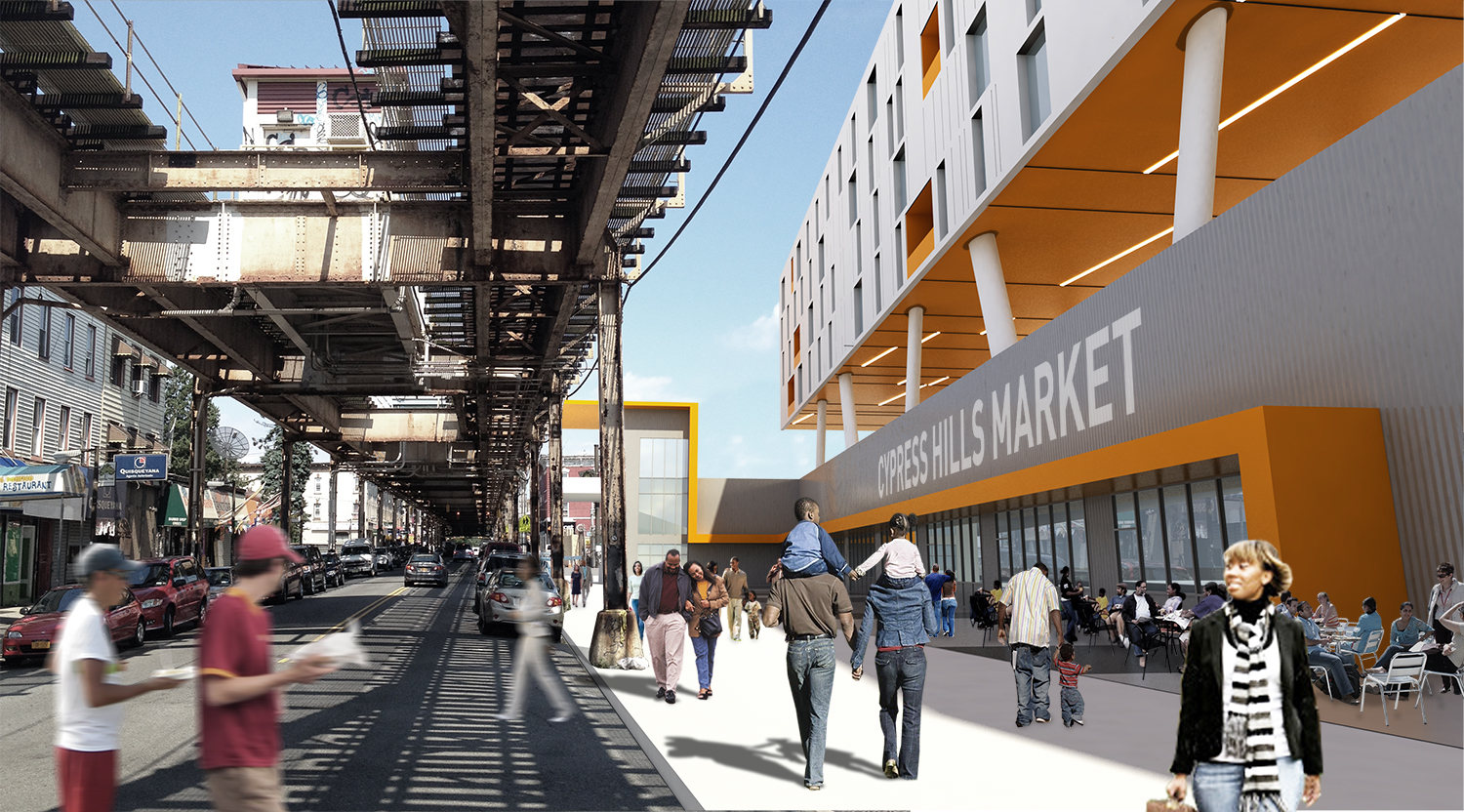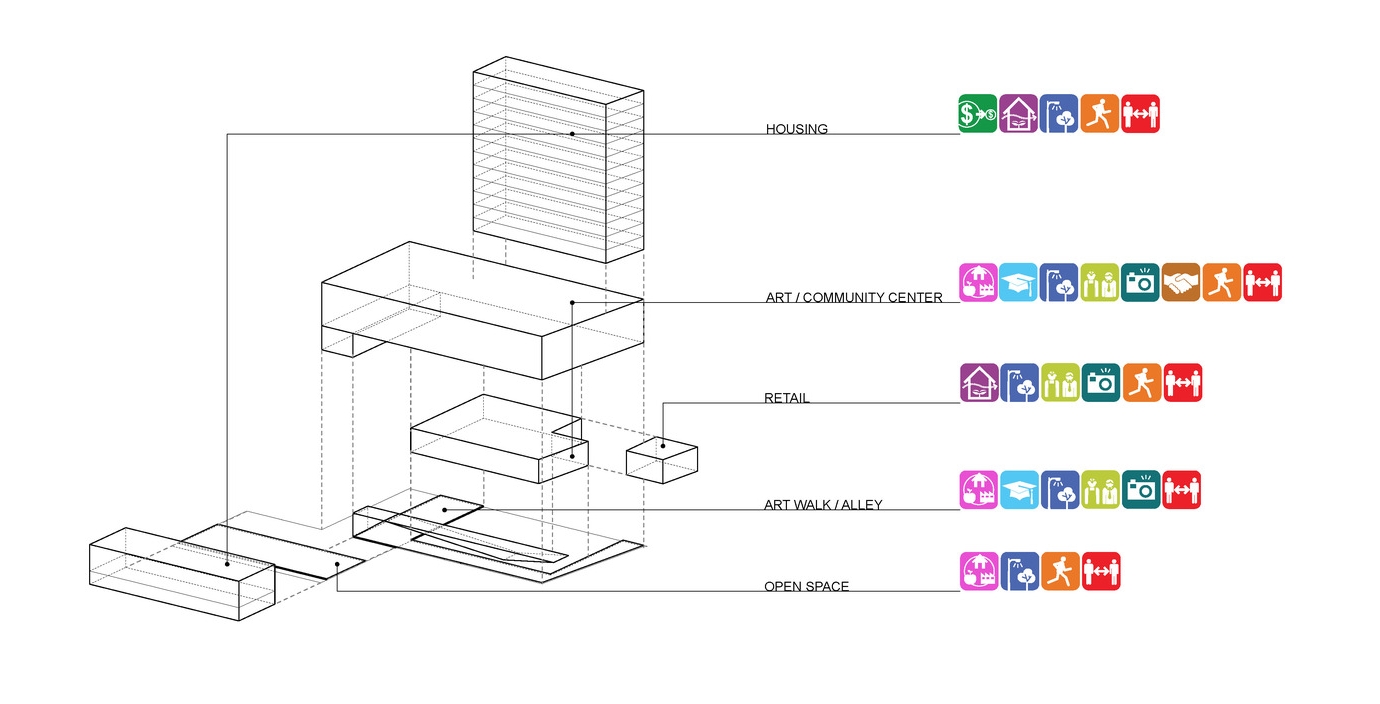 HEALTHY URBANISM // BROOKLYN, NY // 2013
WHAT IF DESIGN COULD MAKE YOU HEALTHIER?
Working collaboratively with health science researchers HXD, ISA developed a framework for evidence-based health research to inform design decisions through an iterative process, holding design accountable to performance. The framework links design strategies with health outcomes through specific pathways, providing a map for healthy design strategies. ISA reimagined several sites along Atlantic Avenue in Brooklyn, NY as case studies, deploying the framework's design strategies for healthy living.